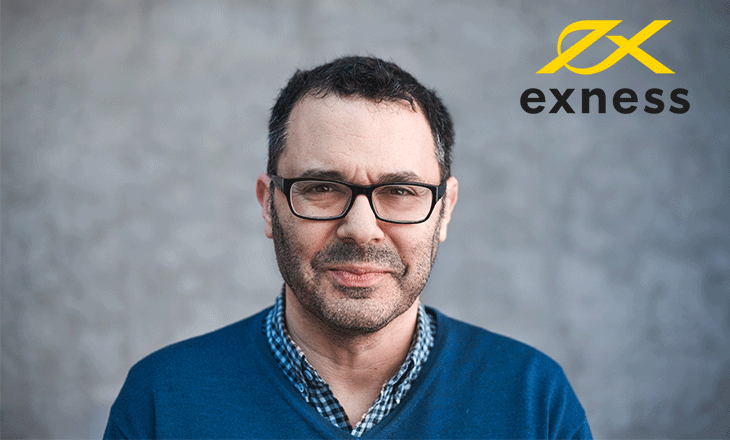 FCA and CySEC licensed FX broker Exness has recently announced that it has decided to close its retail business in EU/EEA including the UK, to focus on other markets and grow its B2B operations. Just two months ago, the company also teamed up with Sumsub for fraud protection assistance and globally inclusive AML compliance.
LeapRate caught up with David Morris, CEO for Exness London office, at the Santiago Bernabéu stadium. The broker has worked with the Spanish football giant Real Madrid for more than two years now and we managed to discuss the company and its future plans while watching the game.
---
LR: Hi David. Thank you for joining LeapRate today. You recently announced that you're now focusing on B2B and closing the retail business in Europe and the UK. What markets will you look at now? Europe first or elsewhere?
David: Hi Valentina, thank you for having me. We are indeed closing the retail business in Europe and the UK and will soon be pushing out a White Label offering in those regions, which will for now remain the key regions for B2B expansion. Once we successfully launch our White Label product there, we will definitely be looking to tap into other markets as well.
LR: ESMA is making life very hard for brokers these days. So far in 2019, your Exness Group volumes have exceeded $2.263 trillion. However, are you feeling ESMA's pinch?
David: I think it would be fair to say that all brokers have felt ESMA's pinch to one extent or another, but to be perfectly honest, our key market and primary client base was never in Europe to begin with, so ESMA's restrictions did not have a significant impact on the Group, as can be seen in our trading volumes.
LR: Why do you think retail FX is changing so fast and what's next for the industry?
David: It has always been the nature of retail FX to change and evolve, especially in recent years following the regulatory restrictions. Adapting means surviving when it comes to retail FX and I think this can be seen clearly in the ever-expanding product offering of key brokers in the field. Having said that, I do very much believe that next up for the industry is diversification of product and a stronger focus on an institutional client base.
LR: Can't help but mention Brexit as well… when do you think this will end and how will it affect the industry?
David: For the first time it looks like the end might be in sight. This will come as a mighty relief to most, regardless which side of the fence you sit. I suspect Britain will finally leave the EU (in whatever guise it is) by the latest deadline on 31st January. However, I will still reserve some element of caution as we of course have a general election coming with all the complexities that it may throw up.
Provided 'no deal' remains off the table which now seems almost a certainty, I think the industry will remain largely unaffected, certainly during the period of transition. However with the potential volatility that the fear of a 'no deal' brings, I imagine some brokers are perhaps quietly hoping for that unlikely but nevertheless doomsday scenario.
LR: We are in Madrid right now, so let us talk about the team a bit. You now enter your third year of sponsorship with Real Madrid. Are you planning more events together this season?
David: We are planning more events with Real Madrid this season, yes. It's a partnership we truly honour and so far we've been able to do great things together that stretch beyond client rewards and VIP experiences. Last year we were able to organise a football clinic in Thailand which saw 50 children from three different charities come together for the opportunity to play with Real Madrid football legend Álvaro Arbeloa. Plans to host another event of this nature next year are already underway.
LR: You recently teamed up with Sumsub. This is one of the first cases for a trading company to follow the latest toughened and broadly discussed FATF and FinCEN requirements. This seems like the most logical move to help you effectively adhere to regulatory compliance and increasing identity fraud. Apart from these two, do you experience any other challenges as a broker right now and how do you plan to deal with them in the future?
David: Insofar as challenges go, we are faced with the usual challenge of keeping our product offering "fresh" and diverse enough to cater to traders of different levels and backgrounds across the world. To meet this challenge, we are adding more asset classes for trading, including equities, and are planning some exciting new product launches in the very near future.
LR: What advice would you give to retail investors?
David: The same advice I have always given, which is to do their research very well before opening an account with a forex broker. The first things a trader should look for are licensing, fund segregation and payment methods. An upright broker will always be regulated and they will never keep their clients' funds with their own. Once these key boxes have been ticked, traders should of course look for quality of trading conditions, products and services. And last but not least, they should educate themselves and take baby steps if they are new to trading, because the "make money fast" mentality gets most traders nowhere very quickly.
LR: What are Exness' plans for growth?
David: Our plans for growth vary from entity to entity. As mentioned earlier, our UK and EU branches have taken a B2B direction and will focus on the launch of a White Label offering to tap into new markets and acquire new business partners. Our FSA entity will continue its focus on expansion in the retail sphere, examining new regions to grow our presence in and of course adding new financial products and services to our existing suite.
LR: What do you love the most about the trading industry and what qualities do you think one must have to be successful in this profession?
David: What I love the most about this industry is its never ending ability to adapt and transform, whether it has to do with investors' needs, technological trends, financial developments or regulatory changes. To be successful in a profession like this, one must simply have the ability to embrace change and to have a visionary outlook which will allow them to adapt as the industry does.
LR: What upcoming trends do you see emerging and making an impact on the industry in the next few years?
David: Up and coming trends in the industry will undoubtedly include portfolio diversification. Traders are evolving and so are their needs and demands. Everyone wants to invest for a different reason and through different strategies and approaches, not to mention the fact that every investor has an inclination and a liking to different financial instruments and asset classes. Introducing new products and tapping into new markets to offer more options for diversification seems like the way forward for brokers.
The post LeapRate Interview: Exness' CEO David Morris talks B2B, Brexit, White Label and more appeared first on LeapRate.
---
LeapRate Interview: Exness' CEO David Morris talks B2B, Brexit, White Label and more was first posted on November 20, 2019 at 12:38 pm.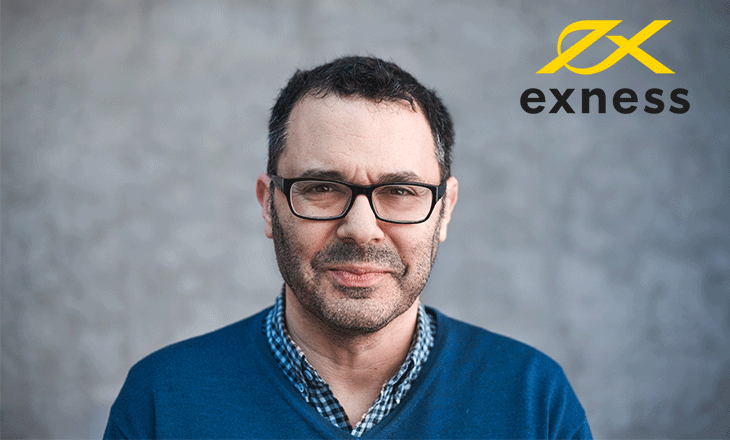 Read More
---